One of the most popular things to do in South Africa is definitely going on a safari. Spotting wildlife is a spectacular experience for every traveller. It's a must for anyone's bucket list when in South Africa. But where do you go for the best safari in South Africa? We listed the top 5 best safaris in South Africa below.
Located on the north-eastern border of South Africa. Kruger National Park is the largest game reserve in South Africa, roughly the same size as the country Israel. Kruger National Park consist of a lot of wildlife including all of the big 5: lions, rhinos, elephants, leopards and buffalos. This wildlife reserve spread over 20 000 square kilometres. Besides wildlife Kruger National is the land of Baobab trees, fever trees, knob thorns, marula and mopane trees.
Found near to Port Elizabeth and along the Garden Route is the Addo Elephant National Park. This is the third largest park in South Africa and is the home to over 500 elephants. Originally opened as an elephant sanctuary, the park is now host to a wide variety of other animals. You will have the chance to see lion, black rhino, buffalo, hyena, a variety of antelope and zebra, meerkat and a lot of interesting birds in Addo Elephant Park.
Kgalagadi Transfrontier park
The Kgalagadi Transfrontier Park is located in between the Kalahari Gemshok National Park of South Africa and the Gemshok National Park in Botswana with a huge surface of 3.6 million hectares. The most special part of this park is the beautiful landscapes, especially when the sky turns into orange and pink during sunset.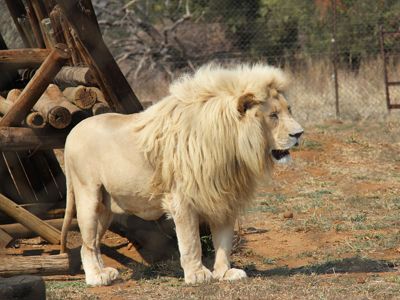 Hluhluwe Imfolozi game park
The Hluhluwe Imfolozo Game Park is South Africa oldest park. This is the home to the endangered white rhino, hippo and a lot more wildlife. The area of Hluhluwe Imfolozi game park consist of fauna and flora which gives you amazing views. They have amazing accommodations to stay for the night
Pilanesberg National Park
Leaving the city lights of Johannesburg behind and discovering a whole other world in just a three hours' drive. Because Pilanesberg National Park is between the dryness of the Kalahari and the wet Lowveld vegetation the park attracts a lot of game animals, including the big 5. Various birdlife is living in the Park including eagles and ostriches. With SunCity just around the corner and the camps and lodges in Pilanesberg National park, there are a lot of accommodation options to choose from.
Do you want to spot wildlife, birds, trees and beautiful landscapes for yourself? Have a look through our options for a South African Safari below.