So you've heard about Overlanding in Africa but don't know what to expect. Rightfully so, there are so many different aspects to contend with. This blog post is written by an Overland guide and contains his knowledge. As such it will furnish you with the quick and dirty of overland tours.
The overland adventure travel industry in Southern Africa has been around for decades.
The routes have been tried and tested, and assessments have been made as to which of these routes are practical and rewarding.
While we at Ashanti Travel Online take pains to keep the itineraries as accurate as possible, note that the best way to understand your travel schedule is by paying attention to what the guide says. Road conditions, times, and stops may change due to factors like the weather and other occurrences both natural and unnatural.
The safari crew of an overland tour can range from one to three people. When the crew only consists of one, the guide is the driver and organises the cooking. The main ingredient of every successful tour is organisation and yes, the smaller the crew on tour, the harder the work is for him or her. Fortunately, the standard South African safari is an interactive and cooperative tour, meaning, everybody participates in the chores.
Guests are required to set up and break down their own tents except where otherwise specified. There will be teams assigned to clean out the overland truck, wash dishes and assist with cooking efforts. The tour group is normally divided into three teams for these purposes.
To be fair, it is not just optional to be cooperative in this respect as the tour will become infinitely difficult if guests do not play their part. Certain companies will even make you as the traveller sign an agreement on the latter. This is only applicable on budget safaris and camping tours. The luxury version provides accommodation and restaurant services to the guests.
The travellers who make up an overland tour are diverse, they are of different ages, countries, and ethnic backgrounds. Starting this journey off with an open mind is essential to its success, your enjoyment, and the making of good memories and friends.
My speech to my guests would go something like this: This is your symphony, you are a composer. No there will not be a remix. When it is finished, it is done, but how it plays out, is entirely up to you.
As we know, Africa is generally hot. As it is likely to get uncomfortable on drive days some companies install air conditioners on their group tour vehicles, but it is not often that these devices are worth the trouble. The A/C units struggle against the heat and are at most times ineffective. So to prevent these problems most companies leave out the air conditioning.
Travel days can be as long as 600kms with little to no civilisation in between, let alone formal toilets. For this reason, you will become well acquainted with the African Bushy-Bushy. Some perceive that there are certain spots on the truck that are more comfortable than others. Whether this is true or not, the guide will set up a rotation schedule so that everybody on the safari truck gets a turn at a seating space.
Don't judge the guide if he starts nodding off – he is awake way before you and way after you, and besides, it's the only driver that needs to be awake on drive days.
The departure times given by the guide are the holy grail of any tour. These should be adhered to in order for the Overland adventure to be a success.
Good preparation minimises the chance of breakdowns, but the unforeseen has got a nasty habit of making untimely visits.
Breakdowns can come in the form of mechanical failure, flat wheels, or just getting bogged down in riverbeds. Most of these can be sorted out by the crew but when they can't they will make contact with their HQ who generally aware of who is available to help in that region. Breakdowns need not be a bad experience at all.
Activities are divided into those that are included in the itinerary and optional extras. Both kinds are the reasons for leaving early every day and arriving at your destination on time. The travel desk or activity provider will try to sell you additional options but always go with the trip leaders recommendations. The reason being is that group travel tours are time-specific, and he or she (the tour leader) has knowledge as to whether an activity is worth it an if it will complement the overall schedule.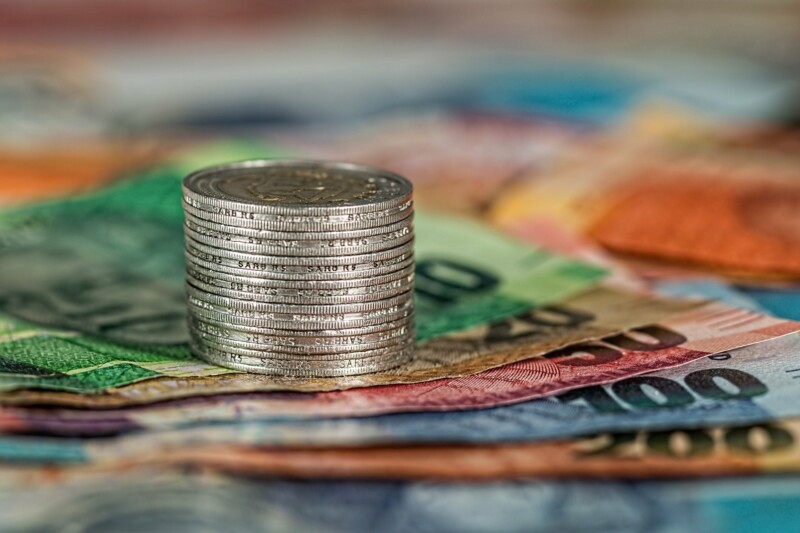 You will see that there are many different currencies as you make your way through Africa. You will also notice that the US Dollar has a constant presence but is more usable in certain regions. Places like Zimbabwe only take payment in USD for visas. In Botswana, some activities will be payable in USD while in Namibia and South Africa establishments will exchange it for the local currency, but you may find that rate is to your disadvantage.
Every truck has a first aid kit and at least one crew member will have a first aid qualification, but you as the guest will need to see a travel doctor and get insurance before you start planning. You must bring a first aid kit of your own and include whatever antimalarial medicine you will be taking. Some Imodium wouldn't hurt; the heat, sharp changes in altitude and other factors can result in digestive irregularity.
Things like insulin and other specialised medication are best purchased before the tour. You can buy Prophylaxis in Africa but the opportunities will become less as you go North.
Needless to say hygiene is very important. Every campsite is equipped with ablution facilities but because you are in the bush, not all of the campsites have proper lighting, so here is a hint: try to clean up before dark. Hot water is available in most campsites, yet sometimes the stuff that comes out of the showerhead barely resembles water.
The crew will ensure that there are hand sanitisers at every meal but bring your own along within a pocket-sized bottle. Sometimes people suffer stomach bugs on tour and this may be due to poor hygiene. If you are from Europe the chances are that your stomach is a lot more sensitive. Wash your hands regularly, especially in the wake of Covid19.
What clothing should you take with you? Well as I have mentioned, Africa is generally hot. As such, most of your clothing should be light, easy drying, and comfortable. If you will be travelling in the winter months, prepare for the early mornings which are cooler by taking along one or two sets of warm attire. In summer places that are at a higher elevation will be nippy in the mornings, so be sure to prepare for that too.
Sun hats, sunglasses, and sunscreen are really important (this is Africa remember?).
Personal Safety and Valuables
The crew will lock the truck every night, and whenever it is left alone. Some Overland trucks have lockers. You will then need to bring along your padlock but at least your goods will be safe. Stash it don't flash it is the general rule that applies to valuables like wallets, cameras, excessive jewellery, cell phones, etc. It is not because Africa is particularly dangerous, but there mischievous elements and they are opportunistic.
Employ the Foreign Town Protocol. This means be safe and don't test fate. Realise that while many have good intentions there are exceptions.
You will never be fully prepared for an Overland excursion and that's what makes it an adventure. Just as long as your mindset is right and you work with the information that you now have, you are in for an escapade like no other.
Author: DaveM
Breakfast Chef, Bartender, Writer @ Ashanti