11 Days Namibian Adventure
The full package of Namibia's top highlights with plenty of spare time to do your own thing, that leaves every Monday.
Making your way up to Etosha National Park first in search of wildlife in their natural habitat before driving down the Skeleton Coast and stopping in Swakopmund for some adventure activities. You will now head to Windhoek where you will have some free time to enjoy the activities on offer before heading down to the Sesriem and Sossusvlei areas to experience the oldest desert in the world, with her towering sand dunes and deep canyons. Finally making your way to Windhoek where your tour ends.
This adventure tour offers you all the top highlights of Namibia, including game drives, beautiful landscapes and plenty of spare time to explore for yourself.
11 Days Namibian Adventure
Day 1
Windhoek
On arrival at Windhoek International Airport you will be transferred through to Windhoek. Accommodation tonight is at Chameleon Backpacker Lodge, located in the centre of Windhoek. Accommodation is on a bed & breakfast basis with all other meals at own expense. Depending on your time off arrival you may have time to join an optional activity.
Meals not included
Optional Activity: Afternoon City & Township Tour, Afternoon Carnivore Feeding Tour, Sunset horse ride
Day 2
Windhoek – Etosha National Park
This morning you will gather for a pre-departure talk and to meet the rest of the group at 7h30 aiming to depart Windhoek at 8h00. After the departure from Windhoek, you stop briefly at Otjiwarongo and enjoy a light lunch pack before entering Etosha National Park through the Anderson Gate. Enjoy an afternoon game drive through the park visiting waterholes looking for predators as well as zebra, giraffe, elephant, rhino and many different species of antelope. You will arrive at the lodge just before sunset and have time to settle into your rooms, with en-suite bathroom and tea/coffee facilities. We highly recommend spending time at the floodlit waterhole while dinner is prepared by your guide over an open fire and an early night is recommended.
Meals Included: Breakfast, Lunch, Dinner
Day 3
Etosha National Park
Your first game drive today is an early one, leaving camp at sunrise to catch the predators while they are still active, visiting many waterholes and returning to Halali for breakfast. Your second game drive mid-morning takes you to the impressive Etosha Pan "great white place" where you can get out of the vehicle and experience this 4500 sq km "saline desert" before continuing your game drive to look for the Big 4. You arrive back at Halali where your guide will prepare you a delicious lunch whilst you have a dip in the pool or relax by the camp waterhole. After lunch you will have a chance to relax before the final game drive across the park towards Okaukuejo calling into some well-known waterholes and leave the park prior to sunset.
Meals Included: Breakfast, Lunch, Dinner
Day 4
Etosha National Park – Swakopmund
Enjoy an early morning breakfast and departure from your lodge is at 07h30. Your route today takes you into the dramatic and beautiful scenery of Damaraland. You have the chance to meet the wonderful Herero ladies who sell their handmade arts and crafts to support their rural families. A light roadside lunch is served en-route in the shadow of Namibia's tallest mountain, the Brandberg, and you can interact with some of the colourful local characters who live in this harsh environment.
On the drive down the Skeleton Coast you will have the chance to explore the remains of a small shipwreck before arriving in Swakopmund mid-afternoon where you will say goodbye to your group and be dropped at your accommodation.
Meals Included: Breakfast, Lunch
Day 5
Swakopmund
Today is free day to explore Swakopmund and enjoy some of the many optional activities on offer. Swakopmund is Namibia's adventure capital and an ideal destination for everyone wanting to get out and enjoy the local environment whether you are an adrenaline junkie or not.
Meals Included: Breakfast
Optional Activity: Sandboard, Quadbiking, Dolphin Cruise, Sky Diving, Living Desert Tour and more
Day 6
Swakopmund
Your last full day in Swakopmund today to enjoy activities, alternatively relax, visit the museum, grab a coffee in town or if the sun is shining head to the beach.
Meals Included: Breakfast
Optional Activity: Sandboard, Quadbiking, Dolphin Cruise, Sky Diving, Living Desert Tour and more
Day 7
Swakopmund – Windhoek
Today you return to Windhoek. Transfer time is at 7h30 so please ensure that you are ready for your pick up on time. You should arrive back in Windhoek mid-afternoon, and you can either relax or join an optional activity for the afternoon.
Meals Included: Breakfast
Optional Activity: Afternoon City & Township Tour, Afternoon Carnivore Feeding Tour, Sunset horse ride
Day 8
Windhoek
A free day today means that you can join an optional activity if you wish to get out and make the most of the Namibian sunshine. Alternatively, take a walk into town (only 5 minutes away) and explore the craft markets, visit the Alte Feste and other nearby museums.
Meals Included: Breakfast
Optional Activity: Cycling trails at Daan Viljoen Game Reserve, Morning or Afternoon City & Township Tour, Morning or Afternoon Carnivore Feeding Tour, Sunset horse ride, Morning or Afternoon volunteering in the Township
Day 9
Windhoek – Sesriem
You will be collected from Chameleon Backpackers & Guesthouse between 8h00 & 8h30 this morning. You will then travel out over the Eros Mountains and along scenic roads on our way south-west to the desert. You will also pass over part of the Naukluft Mountains, before descending onto the desert floor and arriving at the tiny settlement of Solitaire. The aim is to arrive at camp during the late afternoon and watch the colours glow and change on distant mountains to the east.
Meals Included: Breakfast, Lunch, Dinner
Day 10
Sesriem – Sossusvlei – Sesriem
A pre-dawn start is essential this morning if you want to catch the soft light of the sunrise on the desert. After passing through Sesriem, the gateway to the dunes, you will head into the heart of the dune field, reaching Sossusvlei on foot, trekking the last 5 km through the dunes. Landscape photo opportunities abound in the cool of the morning, with dawn's soft light first illuminating the dunes from crest down the back slope, then blazing orange everywhere, creating a powerful contrasting vista across the whole desert. Ancient mineral pans, stunted camel thorn trees and the chance of seeing a gemsbok or ostrich makes it essential to remember your camera!
You will spend the morning in and around Sossusvlei, also visiting dune 45. As the day wears on you will return to Sesriem for lunch, escaping the heat of the afternoon. As the day cools off in the late afternoon enjoy a short excursion to the Sesriem Canyon.
Meals Included: Breakfast, Lunch, Dinner
Day 11
Sesriem – Windhoek
After breakfast, begin the journey back to Windhoek following a different route, ascending the massive Gamsberg Pass in the Khomas Hochland Mountain Range on the way back to civilization.
You are due back in Windhoek at 16h00 and you will be dropped off at Chameleon Backpackers & Guesthouse on return to Windhoek.
Meals Included: Breakfast, Lunch
Day 12
Windhoek
Today your 11 day trip ends with either a transfer to the International Airport or to the Intercape Bus Station for your onward journey.
Meals Included: Breakfast
This tour includes:
Services on English speaking driver/guides
Transport in custom built safari vehicles
Camping equipment (on camping safari, excluding sleeping bag which can be hired)
Meals as stated above
Return transfers from International Airport/Intercape Bus Station
Camping & accommodation as above
National Park entry fees for Etosha & Sossusvlei
Shuttle ticket from Swakopmund to Windhoek
Game drives in Etosha National Park and excursion to Sossusvlei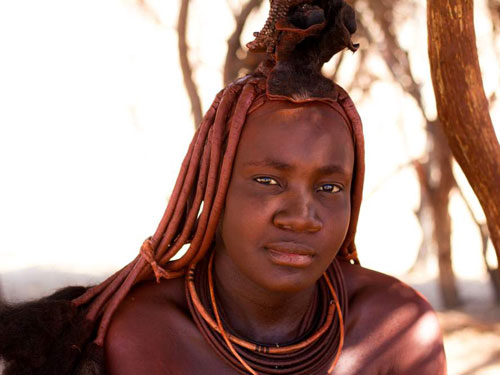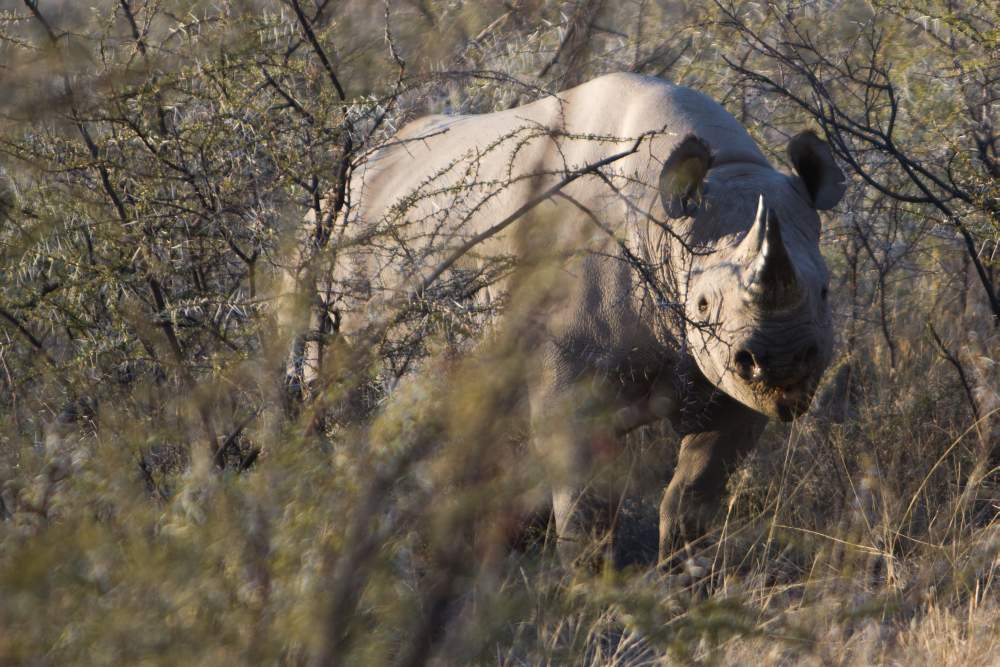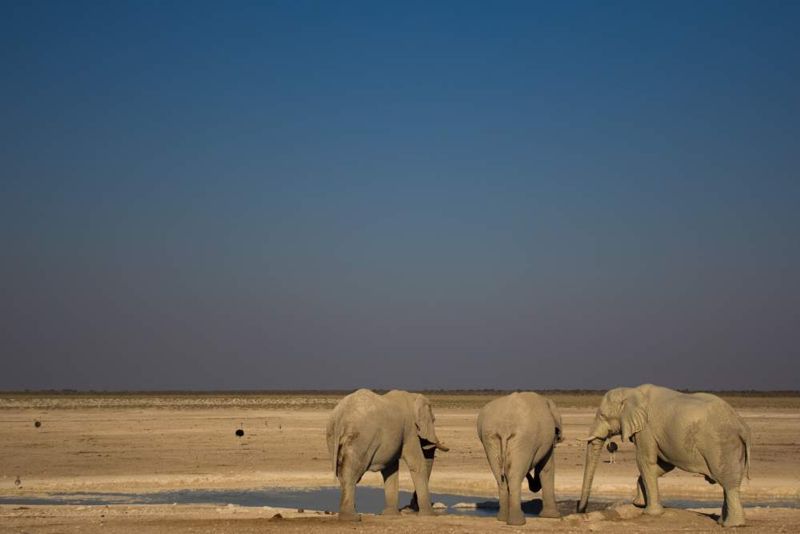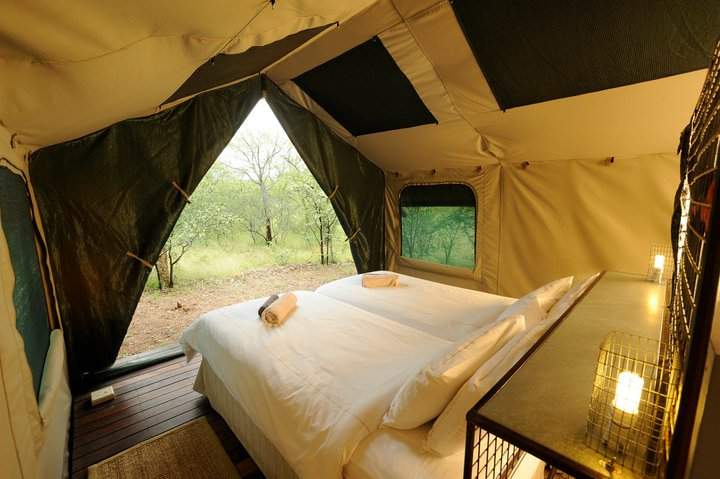 R17500 – Budget Accommodation

R21500 – Comfort Accommodation

Between the 1st January and the 31st March there is a National Park Supplement Fee of R340 on this tour.
Includes:
Transport, Guide, Accommodation, Meals as indicated, Return Transfers from Airport/Bus Station
Excludes:
Drinks, Sleeping bag, Items of personal nature, Optional Activities
Please note that maps shown are a rough guide. Exact locations and routes might differ slightly to what is shown. Please refer to the tour itinerary for a more precise route.