8 Days of Kruger and Swaziland Overland Tour
This short African budget safari takes you through the best game parks that South Africa and Swaziland have to offer.
Starting in Johannesburg and making your way through the world renowned Kruger National park in search of the big 5, before making your way into Swaziland. From Swaziland you will go down south back in to South African and make your way to St Lucia and the Hluhluwe and Imfolozi National Parks before finally ending your tour in Durban.
This short overland adventure includes top game viewing opportunities across beautiful landscapes.
* Trip Also available in reverse order if you want to start in Durban and finish in Johannesburg.
8 Days of Kruger and Swaziland Overland Tour
Day 1 – Greater Kruger National Park
Leaving the city of Johannesburg behind us we make our way east through the coalfields of Mpumalanga. Our journey today follows in the footsteps of the old trade-routes to the Lowveld and the Kruger National Park. This afternoon there will be an opportunity to join an optional sundowner drive. Booking is essential and your guide can assist on departure this morning.
Meals Included: Dinner
Activity Package: None
Optional Activity: Sundowner Drive (Subject to Availability)
Day 2 – Kruger National Park
Rising early this morning we enter the Kruger National Park to enjoy a full day of game viewing. The abundance of wildlife presents us with opportunities for excellent sightings and the Kruger is also home to the famed members of Africa's Big-5. Truly the flagship of the South African national parks, Kruger is home to an impressive number of species: 336 trees, 49 fish, 34 amphibians, 114 reptiles, 507 birds and 147 mammals. Our activity package offers the added excitement of experiencing the park from an open-sided 4×4 vehicle. This evening there is a second opportunity for the optional Sundowner Drive
Meals Included: Lunch
Activity Package: Kruger National Park 4×4 game drive
Optional Activity: None
Day 3 – Kruger National Park
While those who elect to do the optional morning walk will have an earlier start, we set out a little later today and travel the short distance to the Panorama Route. Strung along the escarpment that divides the central plateau and low-lying bushveld of the Kruger, the sights of the Panorama route offer us a day of scenic delights. We will visit the highlights of Bourke's Luck Potholes, the Three Rondavels and God's Window before returning to camp in the late afternoon.
Meals Included: Lunch
Optional Activity: Morning Bush Walk (Subject to Availability)
Day 4 – Kruger to Swaziland
We start the day early with some coffee and traditional rusks before setting off through Kruger on our way to Swaziland. Our truck offers an excellent platform for game viewing as we make our way south. We exit the southern end of the park and travel the short distance to Swaziland border, our route this afternoon winds through the mountains and forests of this landlocked kingdom. Our destination for today is the Ezulwini Valley just south of the capital Mbabane.
Meals Included: Breakfast, Lunch, Dinner
Day 5 – Swaziland – Mlilwane Wildlife Sanctuary
Endless hours of self-guided exploration within the small 4560ha Mlilwane sanctuary is possible due to the relative absence of dangerous game. This morning our guide will lead us out on a nature walk to explore the " Nature Trail " which provides interpretation of historical and environmental information of the area. Later this morning, we embark on a 2-hour guided walk through the Esijeni community, allowing us a glimpse of life on a day-to-day basis. This interactive experience could involve grinding maize, carrying water, building a wall or washing clothes in the stream.
Meals Included: Breakfast, Lunch, Dinner
Activity Package: Esijeni Cultural Tour
Optional Activity: Game Drives, Swazi Cultural Experience, Mountain Biking and Hiking
Day 6 – Swaziland – St Lucia
We bid farewell to Swaziland and re-enter South Africa, continuing south into the reaches of Zululand, once the realm of the mighty King Shaka who united the Zulu clans. This evening we are treated to a cultural experience where we will learn more of the Zulu traditions and language.
Meals Included: Breakfast, Dinner
Optional Activity: None
Day 7 – Hluhluwe – Umfolozi Game Reserve / iSimangaliso Wetland Park
We set out early this morning for a game drive in the nearby Hluhulwe-Imfolozi Game Reserve, one of the last strongholds of the endangered rhinoceros. While rhinoceros are the most famous of the parks inhabitants, the park also provides a home to many other species, including the Big-5 that we all hope to see. Returning to our lodging for a siesta, we freshen up for an afternoon boat cruise on St Lucia estuary.
Meals Included: Breakfast, Lunch, Dinner
Activity Package: Game Drive in Hluhluwe-Imfolozi National Park, St. Lucia Boat Cruise
Optional Activity: None
Day 8 – Kwa Zulu Natal Coast – Durban
Upon arrival in the bustling city of Durban, your tour will come to an end.
Meals Included: Breakfast
Optional Activity: None
Activity Package
Listed below are activities and highlights that form part of an "Optional Activity Package". You will need to purchase this package if you would like to partake in what we consider to be "essential activities" on our tours. The Activity Package has been written into the itinerary of the tour so please keep this in mind as if you don't book the package, the activities won't be included. We suggest that you prebook and prepay for your Activity Package to ensure availability.
• St Lucia boat cruise
• Esijeni Cultural Tour
• 4×4 Game drive in Kruger National Park
• Hliuhluwe game drive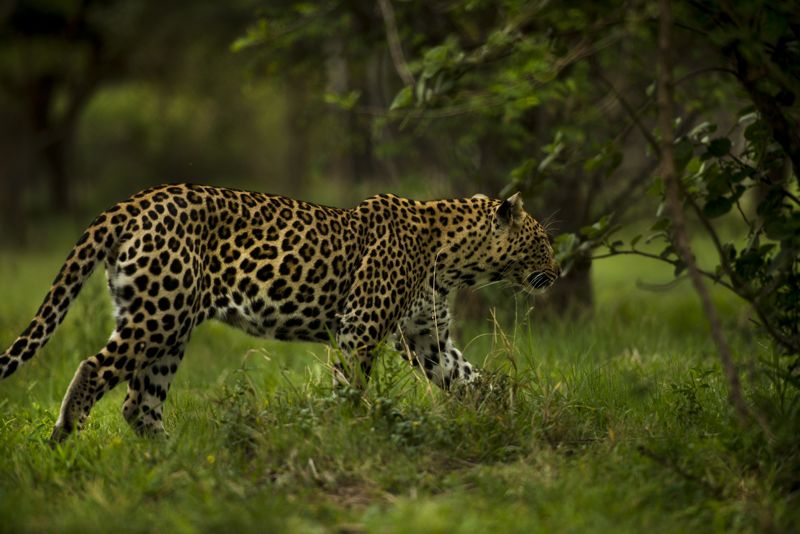 Camping – R10950 excl Activity Package

Camping Single Supplement – R100

Camping Activity Package – R2370

Accommodated – R18750 excl Activity Package

Accommodated Single Supplement – R1550

Accommodated Activity Package – R2370
Includes:
Meals (Breakfast x 6 / Lunch x 3 / Dinner x 6) (unless otherwise specified, all meals are prepared and served at the truck), accommodation, guides and transport
Excludes:
All items of a personal nature, entrance fees, alcohol, soft drinks, bottled water, snacks, souvenirs, tips, activity package and optional activities
Please note that maps shown are a rough guide. Exact locations and routes might differ slightly to what is shown. Please refer to the tour itinerary for a more precise route.