The Best of Cape Town Package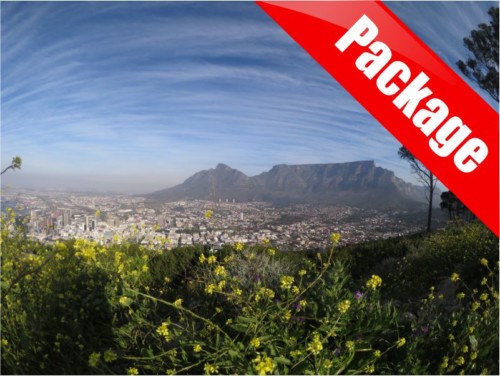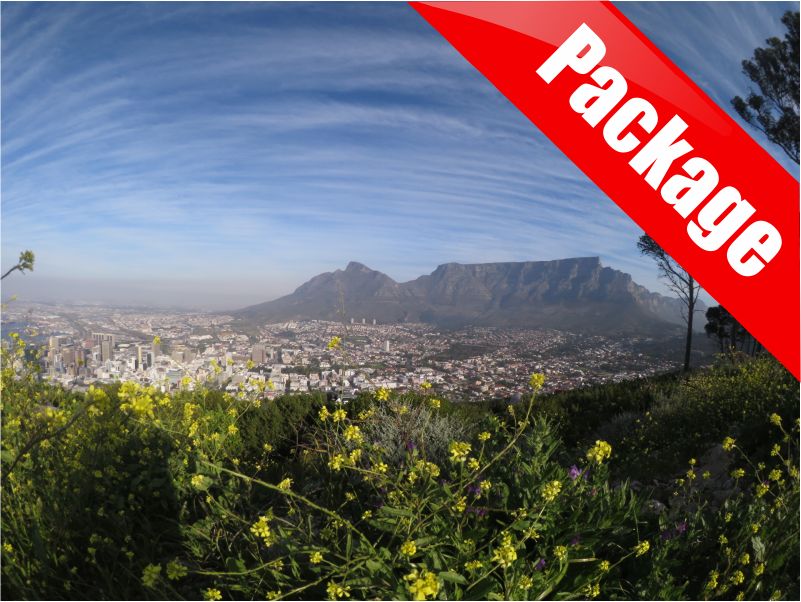 The Best of Cape Town package speaks for itself. The 4-night, 5-day visit really does take in the best that Cape Town has to offer for you. This package will give you a great overall impression of this fabulous city and yet allows you a more in-depth glimpse into the lives of all South Africans by visiting a township and Robben Island too. It includes visits to Cape Point and the Winelands tours which all Cape Town backpackers tend to do.
So is you want to see all that Cape Towns has to offer in a short amount of time and learn about its history, then book with us today.
Packages offer discounts that you wouldn't get by booking your Cape Town accommodation and tours separately. All packages can be customised by choosing how long you would like to stay with us and adding your own tours from our list of Cape Town Day Tours.
The Best of Cape Town Package
TOURS INCLUDED:
– 1 x full-day Cape Point with a difference
– 1 x full-day Winelands tour
– 1 x Robben Island and township tour
– 1 x City Sightseeing bus tour
Airport transfer per trip (Maximum 4 persons per vehicle) – R250
DAY 1
• Check In at Ashanti Lodge Gardens
• Overnight at Ashanti Lodge
DAY 2 – Cape Point Tour
To start this day you will be picked up from your Ashanti and head straight to the colorful houses of Bo Kaap. We will follow this with a visit to the cute penguins at a Boulders beach. From here the drive to Cape point isn't too long. This is where we will enjoy a South African lunch. After lunch, we will taste wine with more beautiful backdrops. To get back to Cape Town we drive over the famous Chapmans Peak Drive. This route gives you stunning vistas over the Hout Bay Harbor. Chapmans Peak will also be our last stop, here we enjoy one more breathtaking panorama, we will enjoy some snacks before crying, over the fact that we will be going back to our accommodation next.
• Overnight at Ashanti Lodge
DAY 3 – Full Day Wine Tour
This is a full day tour and you are collected between 8.30 and 9am from our lodge. You will visit the famous winelands areas of Stellenbosch with at least 5 wine farms included. You will share wine with local winemakers, enjoy a cellar tour and a walk through the vineyards explaining a bit about wine making, wine tastings and food and wine pairings. A hearty lunch is included as well as other treats like biltong and cheese tasting.
• Overnight at Ashanti Lodge
DAY 4 – Township tour and Robben Island
This morning you will be collected for your tour of the township and Robben Island Ferry. This tour will immerse you into the vibrancy and vitality of our culture and (Ubuntu) humanity. You are welcomed as a guest in our neighborhood.
We combine this township tour with the Robben Island tour giving you our guest a holistic understanding of our past political history with the present struggle for social and economical freedom felt by those in township communities across the country. Allow us to share our lives hopes and dreams with you visitors to Cape Town from around the world don't be surprised if this tour turns out to be the most profound human experience of your entire holiday in South Africa.
• Overnight at Ashanti Lodge
DAY 5 – City Sighseeing Bus Ticket
• Hop-on, hop-off bus tour
With three different routes to choose from, this is a perfect way to get a great overall perspective of our beautiful city. The red route includes a stop at TABLE MOUNTAIN and you can buy the cable car ticket on the bus if it is a good day! Try and plan the FREE WALKING TOUR of the city centre into your day!
*Package itinerary is an example and tours can be done on any day you choose.
Prices are dependent of the type of accommodation you choose and the time of year.
Please contact us with your dates and room preference and we will give you an exact quote.

Room types are:
Dormitory
Standard private
En-suite private

THE PACKAGE INCLUDES:
– Welcome drink on arrival
– 4 nights accommodation
– Full breakfast every day
– 1 x full-day Cape Peninsula Tour
– 1 x full-day Winelands tour
– 1 x Robben Island and township tour
– 1 x City Sightseeing bus tour
Please note that maps shown are a rough guide. Exact locations and routes might differ slightly to what is shown. Please refer to the tour itinerary for a more precise route.