Soccer is more than a sport for those living in the townships of South Africa, it is a lifestyle and unifier for all ages, races and genders in the rainbow nation. During the 2010 soccer World Cup, FIFA put a lot of funds into upgrading sporting resources for underprivileged communities and still has a lasting legacy to this day. Guests will be given a brief overview of the history of the sport in townships and have an opportunity to play amongst locals for a mini game. This unique cultural experience is one we encourage all lovers of the game to participate in and those wanting a better insight into township lifestyle. Ashanti Travel Online will be more than happy to book your tour for whenever suits you best.
Click Here To Book This Tour Online Right Now !
Township and Soccer Tour
South Africa winning the bid to host the football world cup finals in 2010 inspired us in putting this experience together
This tour is ideal for 4 or more guests, you get to play an informal team made up of players from the community of Langa. Soccer is the most popular sporting code amongst young and elderly people in township communities as such hosting perhaps the most spectacular sporting tournament in the world brought about many smiles and tears in many people.
Even though many did not make it to the stadiums to see a game during the tournament being hosts was a milestone a couple of fields were built and upgraded with the aim to improve the development of the game in township communities
This township tour will strive to bring out the history of football in South Africa and Athlone Stadium nominated to serve as a training venue for the world cup finals A brief history of local teams playing in the premier soccer league and their involvement in township Football development This is followed by a Braai (barbecue) in one of the township's popular social venue a chance to down a Beer/soft drink mix and mingle with the locals in the love of the beautiful game.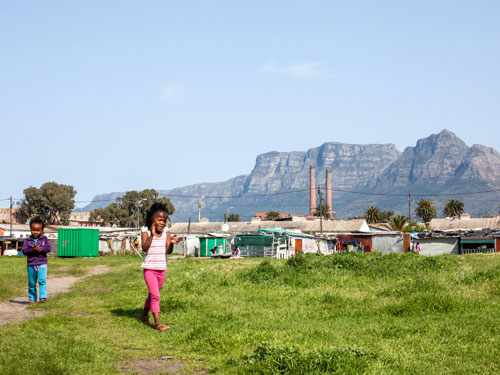 Township and Soccer Tour:
Adults - R748.00
Children (4-12 Years) - R374.00
Includes:
Township Tour, Township Football
Excludes:
Souvenirs
Please note that maps shown are a rough guide. Exact locations and routes might differ slightly to what is shown. Please refer to the tour itinerary for a more precise route.