Game drive in Chobe National Park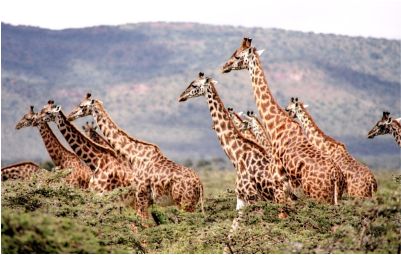 Go on the adventure of a life time and join a game drive through the amazing Chobe National Park. The park, which covers 11 700 square km, is the third largest park in Botswana and has a large concentration of wildlife. The Park is home lots of amazing animals such as elephant, lion, buffalo, zebra, giraffe and lots of other animals and countless bird species are found.
This game drive departs 3 times a day. The first one starts at 6am for early birds. If you are not a real morning person, you can join one of the afternoon safaris at 12pm or 3pm. The game drives all last for 3 hours. You will get in open backed safari vehicles with open seats to make the most of the experience!
Game drive in Chobe National Park
Chobe National Park is one of the front runners of game parks in Africa, due to its high concentration of animal's and well-kept biodiversity – it really is an impressive national park to visit. Along the Chobe River bed you can often view giraffe, buffalos, sable and antelope, while in the marsh lands crocodiles, hippos, African wild dogs, and lions are regularly seen.
We offer early morning, mid day and afternoon game drives. They last for 3 hours. All drives are in open backed safari vehicles with open seats. There is no better way to experience the stunning wilderness and the rich game of Chobe National Park, than like this.
In the duration of the game drives, it is not uncommon to spot several of the most amazing African animals. Elephant are very common as are lion sightings. The birdlife is excellent at the right time of year (August to April) with many "specials" in the greater Chobe area.
Drinks and snacks aren't included, but you are free to bring your own.
US$ 38
Includes:
Three hour long game drive in open backed safari vehicles with open seats

Excludes:
Transport to and from the starting point, drinks, snacks.
Please note that maps shown are a rough guide. Exact locations and routes might differ slightly to what is shown. Please refer to the tour itinerary for a more precise route.