13 Day Garden Route, Lesotho and Drakensberg
This tour takes you along the beautiful and famous Garden Route to Addo Elephant Park, Lesotho, Drakensberg and ends in Durban.
Starting in Cape Town for some historical and cultural highlights, you will proceed to Stellenbosch for a delicious wine tasting. Along the Garden Route we stop in Oudtshoorn for a visit to visit an ostrich farm and the magnificent Cango Caves, and on to Tsitsikamma Park for some beautiful hikes and maybe even a bungee jump! You will also visit Addo Elephant Park for some incredible game drives. After the Garden Route, you will explore Lesotho and the mountains of Drakensberg before heading to the final destination, Durban.
This trip is also available in reverse order if you wish to start in Durban and finish in Cape Town.
13 Day Garden Route, Lesotho and Drakensberg
Day 1
Cape Town – Stellenbosch
Set at the south-western corner of the African continent, Cape Town is scenically located at the foot of Table Mountain. This morning we spend or time experiencing some of the rich historical and cultural highlights of the city, those who have opted for the activity package will join a local tour operator for an insight into the life and history of the people living in the Cape. Enriched by our experiences we travel north to the winelands to enjoy a sampling of some fine Cape wines. Our final stop this afternoon is the historic town of Stellenbosch where we will have some time to explore the town on foot. We end this busy day with a dinner out after checking-in to our hotel this evening.
Meals Included: Dinner
Optional Activity: Lunch
Day 2
Stellenbosch – Oudtshoorn
Crossing the Hottentots-Holland Mountains this morning we set out for the Klein Karoo and our overnight stop in Oudtshoorn. We follow the scenic Route 62 today, stopping to experience one of the many farm stalls on the way. One of the quirkier highlights today is Ronnie's Sex Shop, not a sex shop at all, but a rather interesting country pub! On arrival in Oudtshoorn this afternoon we will visit an Ostrich Farm to learn about these fascinating birds.
Meals Included: Breakfast, Lunch, Dinner
Day 3
Oudtshoorn – Plettenberg Bay
Our morning starts with a guided tour of the famous Cango Caves, we can only marvel at the astonishing formations that have formed in these impressive limestone caves. Returning above ground we make our way over the Outeniqua Mountains and descend to the beautiful Garden route coastline below. In the coming days we spend time hiking, relaxing at the beach and sampling the many optional activities available.
Meals Included: Breakfast, Lunch
Optional Activity: Dinner
Day 4
Plettenberg Bay – Storms River Village
The Garden Route is a treasure trove of beautiful beaches, forest walks and an exciting menu of optional adventures. While our morning is set aside for some relaxation on the beaches of Plettenberg Bay, today offers a number of optional activities and your guide will assist you to get the most out the day. This afternoon we have the opportunity to visit the hidden gem of Nature's Valley, this beautiful village offers us a chance to enjoy a hike or simply relax on the pristine beach in this little paradise. In order to make the most of this day, the truck will run a set schedule and you are free to join or leave at the places that interest you.
Meals Included: Breakfast, Lunch, Dinner
Optional Activity: Bloukrans Bungee Jump, Sea Kayaking, Township Tour, Birds of Eden, Ocean Safaris
Day 5
Tsitsikamma National Park
Tsitsikamma National Park is one of South Africa's premier marine reserves and this morning we set out to explore the rugged coastline on foot. Our hike along the Waterfall Trail sees us cover the first section of the world-renowned Otter Trail, this is not an easy hike and those who prefer a more leisurely option can make use of the boardwalks to the Storms River Mouth. For the adventurous the Waterfall Trail offers a spectacular winding path that follows the rocky coastline, an out and back trial we stop for a refreshing swim at the base of an icy Waterfall. For those who wish to get a birds-eye view of the magnificent forests an optional zip line tour through the canopy is offered this afternoon.
Meals Included: Breakfast, Lunch, Dinner
Optional Activity: Treetop Canopy Tours
Day 6
Tsitsikamma National Park – Addo Elephant National Park
This morning we set out for the Eastern Cape and the Addo National Park. We make a stop this morning in the surfing mecca of Jeffrey's Bay, famous for its waves you have the opportunity to visit the small surfing museum, catch a quick wave or simply enjoy a cup of coffee overlooking these famous waves. This afternoon we will make our first visit to seek the Elephants after which Addo is named.
Meals Included: Breakfast, Lunch, Dinner
Optional Activity: Addo Night Drive
Day 7
Addo Elephant National Park
With no large predators to endanger us, we make a relaxed start to the day. Our guide will lead us for a bush walk this morning as we enjoy the natural surrounds. Spending time in the bush on foot, we have the opportunity to stop for the little things so often missed from a vehicle. This afternoon we return to Addo for a second exploration of the park.
Meals Included: Breakfast, Lunch, Dinner
Optional Activity: Addo Night Drive
Day 8
Addo Elephant Park – Graaff Reinet
The historic town of Graaff-Reinet nestles in the heartland of the Great Karoo and offers a unique insight into the history of this arid region. On arrival this afternoon we will enjoy a Historical walking Tour of the town dubbed "the gem of the Karoo", our local guide will introduce to the rich history of South Africa's fourth oldest town. Towering above the town below, the Valley of Desolation is a spectacular backdrop for the setting sun, this evening you will have the opportunity to join an optional Sundowner visit to close out the day.
Meals Included: Breakfast, Lunch, Dinner
Day 9
Graaff Reinet – Malealea, Lesotho
This morning we cut across the vast expanse of the Great Karoo, our destination is nestled in the heights of Lesotho. This autonomous mountain kingdom boasts the highest peaks in Southern Africa and is one of the highest countries in the world, the entire kingdom lies over 1000m above sea level. Having crossed the mighty Orange River, we enter the border of Lesotho and make the climb to our camp set high in the mountains.
Meals Included: Breakfast, Lunch, Dinner
Day 10
Malealea, Lesotho
The clean air of the mountains accompanies us this morning as we explore the mountains on foot, our hike concludes with a village visit and the opportunity to gain insight into the community that calls these mountains home. The Basotho are famous for their traditional hats, blankets and their sturdy ponies. Basotho ponies are renowned for their surefootedness in the mountains and you have the opportunity of an optional pony trek this afternoon to experience this first-hand.
Meals Included: Breakfast, Lunch, Dinner
Optional Activity: Pitseng hike, Pony Trekking
Day 11
Lesotho – Drakensberg
We exit Lesotho and travel through the sandstone cliffs of Golden Gate, our destination is the mountains of the Drakensberg. Running the length of the Kwazulu-Natal province, the Ukuhlamba Drakensberg Park is a UNESCO recognised world heritage site. Whether you go by the Zulu name uKhahlamba, meaning 'barrier of spears', or the Afrikaans name Drakensberge, meaning 'dragon mountains', these towering mountains are hikers paradise and worthy of exploration.
Meals Included: Breakfast, Lunch, Dinner
Day 12
Drakensberg
We set out this morning for a lengthy hike, along our way we will have the opportunity to view examples of San rock art with a local guide. While we encourage everyone to make the most of the day in mountains, we may offer separate options depending on the activity level of the group. With a number of trails available we can ensure that we cater to every need, the most important aim is to ensure everyone enjoys this mountain paradise at their own pace.
Meals Included: Breakfast, Lunch, Dinner
Day 13
Drakenberg – Durban
It's all downhill as we leave the mountain scenery en route to the Kwazulu Natal Coast. On the 5th August 1962, police waved down a car on a lonely country road in KwaZulu-Natal. At the wheel was Nelson Mandela. He was arrested and spent 27 years in prison. Today you will have the opportunity to visit this historic capture site, marked by an impressive sculpture in honour of "Madiba". We will also stop at the Howick Falls to listen to the power of the falls and take some photos at the view point. Then it's onto the bustling city of Durban is South Africa's largest port and well-known surfing destination. Your tour ends upon arrival in Durban.
Meals Included: Breakfast, Lunch
Optional Activity: Dinner
Activity Package
Listed below are activities and highlights that form part of an "Optional Activity Package". You will need to purchase this package if you would like to partake in what we consider to be "essential activities" on our tours. The Activity Package has been written into the itinerary of the tour so please keep this in mind as if you don't book the package, the activities won't be included. We suggest that you prebook and prepay for your Activity Package to ensure availability.
Cheese and wine tasting
Cape Town cultural township tour
Cango Caves basic tour
Graaff Reinet historical tour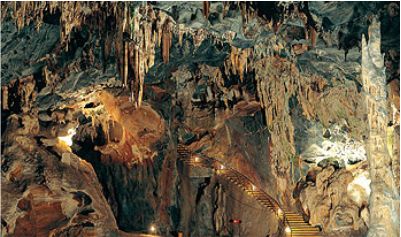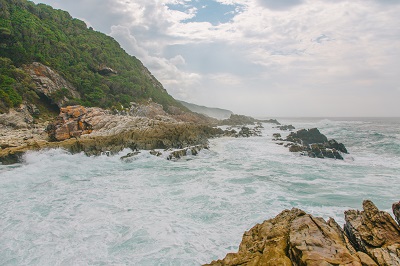 Camping – R14850 excl Activity Package
Camping Single Supplement - R1160
Camping Activity Package – R1150

Accommodated – R20250 excl Activity Package
Accommodated Single Supplement – R2750
Accommodated Activity Package – R1150
Includes:
Meals as specified, accommodation, guides, included highlights and transport.
Excludes:
All items of a personal nature, entrance fees, alcohol, soft drinks, bottled water, snacks, souvenirs, tips, activity package and optional activities.
Please note that maps shown are a rough guide. Exact locations and routes might differ slightly to what is shown. Please refer to the tour itinerary for a more precise route.