7 Day Garden Route Luxury Overland Tour
This exciting 7 day tour takes you from Port Elizabeth, along the Garden Route and finally finishes in beautiful Cape Town.
Starting with a visit to Addo Elephant Park for a quick safari before moving down to the beautiful Tsitsikamma National Park for a hike along the first part of the Otter Trail which is considered to be one of the worlds most beautiful coastlines. Your adventure caries deep into the heart of the Garden Route with visits to places like Jeffreys Bay, Natures Valley and Plettenberg Bay with their beautiful beaches, forest walks and plenty of optional activities to keep you busy. Oudtshoorn is next on the list with a visit to the Cango Caves.
From here we get on the Route 62 in the Klein Karoo and follow it all the way back to Cape Town where your luxury Garden Route tour will come to an end.
7 Day Garden Route Luxury Overland Tour
Day 1
Port Elizabeth – Addo Elephant National Park
After being collected from Port Elizabeth we set our sights on the Addo Elephant National Park. Famed for the elephants after which the park was named, recent expansion has seen Addo grow to become the third largest of South Africa's National Parks. The unique vegetation of Addo supports and this afternoon we will venture into the park in search of the animals on our afternoon game drive.
Meals Included: Dinner
Day 2
Addo Elephant National Park – Tsitsikamma National Park
Setting out early this morning turning west to Tsitsikamma, where the wonders of the Garden Route await. We make a brief visit to the surfing mecca of Jeffreys Bay, most famous for its waves this little town is also home to a small Surfing Museum. Our final destination is the Tsitsikamma region where we set up for the next two nights.
Meals Included: Breakfast, Dinner
Day 3
Tsitsikamma National Park
Tsitsikamma National Park is one of South Africa's premier marine reserves and this morning we set out to explore the rugged coastline on foot. Our hike along the Waterfall Trail sees us cover the first section of the world-renowned Otter Trail, this is not an easy hike and those who prefer a more leisurely option can make use of the boardwalks to the Storms River Mouth. For the adventurous the Waterfall Trail offers a spectacular winding path that follows the rocky coastline, an out and back trial we stop for a refreshing swim at the base of an icy Waterfall. For those who wish to get a birds-eye view of the magnificent forests an optional zip line tour through the canopy is offered this afternoon.
Meals Included: Breakfast, Dinner
Day 4
Tsitsikamma National Park – Garden Route
The Garden Route is a treasure trove of beautiful beaches, forest walks and an exciting menu of optional adventures. While our morning is set aside for an exploration of Nature's Valley, this beautiful village offers us a chance to enjoy a hike or simply relax on the pristine beach in this paradise. We end the afternoon on the beautiful beaches of the Keurbooms Lagoon. Today offers a number of optional activities and your guide will assist you with a plan to get the most out the day, the truck will run a set schedule of pick-ups and drop-offs giving you the freedom to join or leave at the places of most interest to you. We celebrate our adventures with dinner out on the town this evening.
Meals Included: Breakfast
Optional Activity: Bungee Jumping, Birds of Eden, Monkey Town
Day 5
Garden Route – Oudtshoorn
This morning the adventurous can join a number of optional activities on offer in the resort town of Plettenberg Bay, the winter months (July to November) offer some of the finest whale watching in the world and an ocean safari is not to be missed during these months. For those less inclined to adventure on the high seas, the morning can be spent at leisure on the beach or exploring this holiday town. This afternoon we cross the Outeniqua Mountains as we wind our way to the Klein Karoo, and end the day with a visit to a local ostrich farm.
Meals Included: Breakfast, Dinner
Optional Activity: Ocean safari, township tour, sea kayaking and whale watching (in season)
Day 6
Oudtshoorn – Paarl
We begin the day with a visit to the impressive formations of the Cango Caves, joining a guided tour as we venture underground into this sprawling network of limestone caves. Travelling through the valley of the Klein Karoo, we follow the winding tarmac of Route 62. Road trips in South Africa are an exploration of the rural highlights that dot the lesser known byways of the land, no journey would be complete without sampling the offerings of a "Padstal" along the way. These small farm stalls offer a selection of homemade treats and bakes and are an important cog in the economies of rural towns. This evening, we celebrate our final evening together with a Cape Malay cultural experience and dinner.
Meals Included: Breakfast
Activity Package: Cango Caves Heritage Tour / Cape Malay experience and dinner
Day 7
Paarl – Cape Town
Cape Town is not only set in one of the most scenic parts of South Africa, but offers a wide variety of attractions and highlights. We sample some of the fine Cape wines and spend some time exploring the town of Stellenbosch before reaching the end of our tour in the late afternoon.
Activity Package
Listed below are activities and highlights that form part of an "Optional Activity Package". You will need to purchase this package if you would like to partake in what we consider to be "essential activities" on our tours. The Activity Package has been written into the itinerary of the tour so please keep this in mind as if you don't book the package, the activities won't be included. We suggest that you pre-book and prepay for your Activity Package to ensure availability.
• Cango Caves basic tour
• Cape Malay cultural experience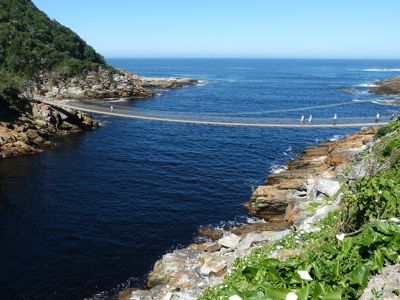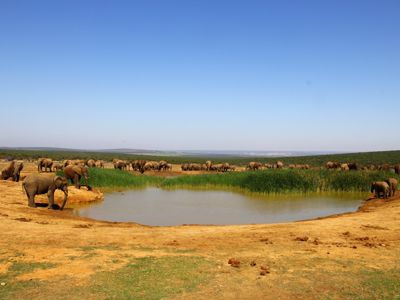 Standard Tour Price – R12650
German Guided Tour Price – R15450
Single Supplement – R1510
Activity Package – R540
Includes:
Meals as specified, accommodation, guides, included highlights and transport in specialised luxury vehicle.
Excludes:
All items of a personal nature, entrance fees, alcohol, soft drinks, bottled water, snacks, souvenirs, tips, activity package and optional activities.
Please note that maps shown are a rough guide. Exact locations and routes might differ slightly to what is shown. Please refer to the tour itinerary for a more precise route.