7 Days of Kruger and Swaziland Overland Tour
This short African budget safari takes you through the best game parks that South Africa and Swaziland have to offer.
Starting in Johannesburg and making your way through the world renowned Kruger National park in search of the big 5, before making your way into Swaziland. From Swaziland you will go down south back in to South African and make your way to St Lucia and the Hluhluwe and Imfolozi National Parks before finally ending your tour in Durban.
This short overland adventure includes top game viewing opportunities across beautiful landscapes.
* Trip Also available in reverse order if you want to start in Durban and finish in Johannesburg.
7 Days of Kruger and Swaziland Overland Tour
Day 1
Johannesburg – Greater Kruger National Park
Leaving Johannesburg, we drive directly towards the Greater Kruger National Park area, travelling through the lush Mpumalanga province. We will arrive at our accommodation and will receive a full briefing on what awaits us on our journey ahead.
Optional Activity: Sundowner Game Drive
Day 2
Kruger National Park
This morning head into the world famous Kruger National Park and immediately begin our first game drive in our truck. Truly the flagship of the South African national parks, Kruger is home to an impressive number of species: 336 trees, 49 fish, 34 amphibians, 114 reptiles, 507 birds and 147 mammals. Today you have the opportunity of experience Kruger in an optional open 4×4 safari vehicle. Should you choose not participate in the 4×4 Game drive activity, your guide will take you on a game drive through the park, in our truck.
Optional Activity: Evening Game Drive
Activity Package: Full day 4×4 Game Drive Kruger National Park
Day 3
Greater Kruger National Park
Today we will travel along the Panorama Route, stopping for breath taking views at Blyde River Canyon, God's Window and Bourke's Luck Potholes. We will return to our camp within the greater Kruger NP in the afternoon. This evening you will have the opportunity to take an optional evening game drive
Optional Activity: Evening Game Drive, Morning Bush Walk
Day 4
Kruger National Park – Mlilwane, Swaziland
The Kingdom of Swaziland is a landlocked country bordered by South Africa and Mozambique. Mlilwane Wildlife Sanctuary is Swaziland's oldest reserve and covers 4,560 hectares. As there are no large predators in this area there are a number of self-guided hikes available. Hiking is an excellent way of interacting with the flora and fauna here and comes highly recommended.
Optional Activity: Mlilwane Game Drive
Day 5
Mlilwane – St Lucia, South Africa
We leave Swaziland and take a scenic drive towards the warm Indian Ocean coast, re-entering South Africa on our way to the iSimangaliso Wetland Park, this UNESCO recognized area is extremely varied and includes: lakes, beaches, coral reefs, wetlands, woodlands, coastal forests and grasslands together supporting an astounding diversity of animal, bird and marine life. In the afternoon we will participate in a Zulu Cultural Evening. During the experience, we will sample the local beer, made from the local Ilala Palm, unique to the Zululand area and will be taught the basic Zulu language, how to greet, count and learn about the family traditions.
Optional Activity: N/A
Day 6
Hluhluwe – Imfolozi Game Reserve
This morning we drive to the Hluhluwe-Imfolozi Game Reserve for a game drive in open 4×4 vehicles. The park is the only state-run park in the province of KwaZulu-Natal where all the Big Five occur. On the afternoon we return to iSimangaliso Wetland Park where we board a boat for a sunset cruise on the lagoon for some bird and hippo viewing!
Optional Activity: N/A
Activity Package: Game Drive in Hluhluwe/Imfolozi National Park, St. Lucia Boat Cruise
Day 7
St Lucia – Durban
Today we arrive at the bustling city of Durban, South Africa's largest port and well-known surfing destination. Your tour will end upon arrival in Durban but you will have time to enjoy the day and the evening can be spent enjoying authentic Indian cuisine as Durban is also home to the largest population of people of Indian descent outside of India.
Optional Activity: Dinner at local restaurant
Activity Package
Listed below are activities and highlights that form part of an "Optional Activity Package". You will need to purchase this package if you would like to partake in what we consider to be "essential activities" on our tours. The Activity Package has been written into the itinerary of the tour so please keep this in mind as if you don't book the package, the activities won't be included. We suggest that you prebook and prepay for your Activity Package to ensure availability.
Full day 4×4 Game Drive Kruger National Park
Hluhluwe/Imfolozi Game Drive
Lucia Boat Cruise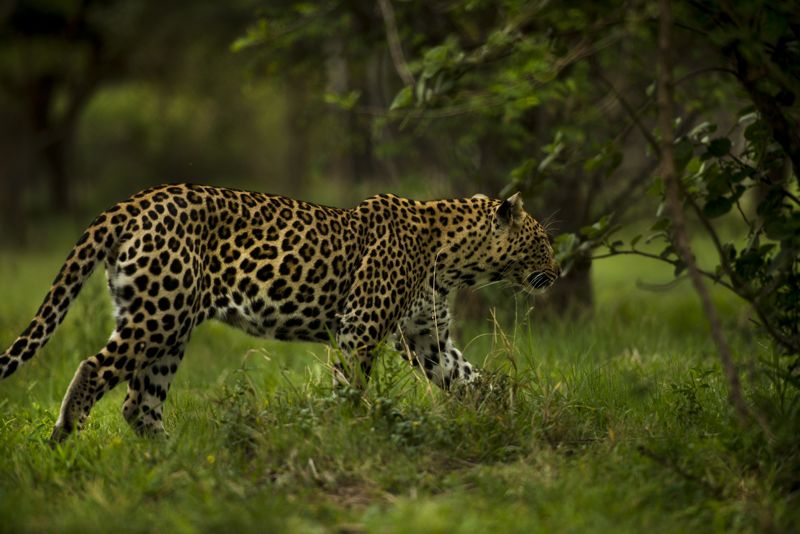 Camping – R8950 excl Activity Package

Camping Single Supplement – R100

Camping Activity Package – R2000

Accommodated – R15250 excl Activity Package

Accommodated Single Supplement – R1240

Accommodated Activity Package – R2000
Includes:
Meals (Breakfast x 6 / Lunch x 3 / Dinner x 6) (unless otherwise specified, all meals are prepared and served at the truck), accommodation, guides and transport
Excludes:
All items of a personal nature, entrance fees, alcohol, soft drinks, bottled water, snacks, souvenirs, tips, activity package and optional activities
Please note that maps shown are a rough guide. Exact locations and routes might differ slightly to what is shown. Please refer to the tour itinerary for a more precise route.