Do you want to explore beautiful game parks and natural habitats in search of wild animals? Then why not look through our great selection of budget safaris. You can do a one day safari in Cape Town, Chobe or Etosha, or spend a few days doing a Kruger Park Safari, or even spend a couple of weeks checking out a selection of different National Parks. The possibilities are endless. Many people dream of doing an African Safari, but think that it is too expensive, but our selection of medium range to budget safaris make it possible for anyone to explore the African landscape in search of wildlife. Watching animals behave in their natural environment is the key focus on our African Safaris. No matter if you're an avid bird watcher, looking for large predators, or wanting to tick all of the big 5 off your bucket list, our Budget Safaris offer you a wide range of opportunities to explore at really affordable rates.
SOUTH AFRICA SAFARIS
South Africa has many safaris on offer to suit any sort of budget. Get up close and personal to The Big 5 at one of the numerous game parks that are available. Read here to find out more about safaris in this magical country known for its unique game viewing opportunities.
NAMIBIA SAFARIS
For an excursion of a lifetime in a truly unique setting, try experiencing a safari in this predominantly desert based country. A draw factor for choosing this area would be the high rates of rare animals spotted in game parks. Read here for more information on budget safaris in Namibia.
BOTSWANA SAFARIS
Renowned for being one of the best countries for game viewing and wildlife conservation, Botswanan safaris will undoubtedly offer a unique experience. For an exceptional excursion where one can do a water and land safari in the same day, find out more here on how this trip can best suit your budget.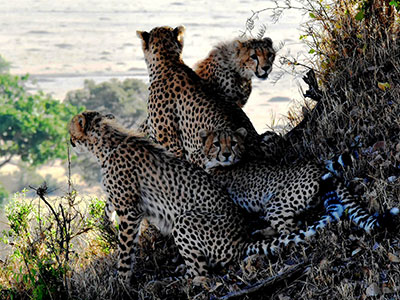 TANZANIA SAFARIS
Home of such majestic sites as Mt. Kilimanjaro and the Serengeti, as well as to the Maasai and other fascinating peoples, Tanzania's world-class parks offer the travel and safari experiences of everyone's dreams. The winning combination of beaches and wildlife can be experienced on any budget, so read on to find the perfect package for you.
Staying in a dorm in a backpackers hostel is usually the cheapest accommodation and it is always the best way to meet fellow like-minded travellers.  If you are staying in dorm accommodation in Cape [...]