Do you need any more convincing? It's official – Route 62 is the world's best road trip – that's according to a poll by CNN Travel.
The world's longest wine route takes you from Cape Town through some immense scenery, quirky bars and quaint shops along the N1, through part of the Klein Karoo and ultimately to the unbeatable Garden Route along the South Coast. With activities as adrenalin-filled as ziplining and rock-climbing, to top spas, art and history tours and wineries, there's truly something for everyone.
Explore the alcoholic beverage capital of the country, Robertson, home to the Klipdrift brandy distillery as well as the surrounding towns where you can visit both the best established and up-and- coming wineries.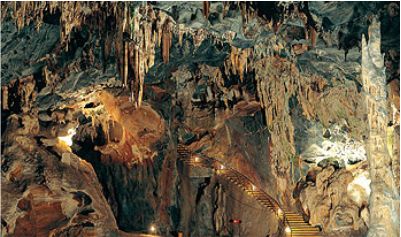 Other highlights include the Karoo town of Oudtshoorn, where you can spend time at the ostrich farms learning about the industry, taking rides and even sampling some ostrich steak. Just outside Oudtshoorn are the magnificent Cango Caves with hikes and walks of varying difficulty.
Wildlife lovers are not left behind, as there are game reserves aplenty just outside Oudtshoorn. Meerkat Magic and Cango Wildlife Ranch are two reserves where visitors are welcome to take guided tours and learn about the habits and lives of wild animals. Other wildlife hotspots include Sanbona Reserve and Touwsberg Nature Reserve.
The legendary Ronnie's Sex Shop is another favourite site along the way where generations of travellers have stopped for a drink and later written a story on the walls or left articles of clothing (as intimate as you like)!
Do you want to explore Route 62? Check out our tours that visit some of these amazing places: